Captain Ron Wilcock
Sadly Ron passed away on Wednesday 25th January 2017. Our sincere condolences go out to his wife June, family, friends and former colleagues. Ron lived in Braunton; Devon and in his spare time loved singing in a choir

Ron started his flying career at Croydon Airport and in his time had flown Dakotas as well as Spitfires during the war. He is remembered as a 1-11 Captain for BCal.

Ron Remembered
From Una Allman.
I remember him well as Captain on the BAC 111 with BCal. I took him flying in my Cub G-LIVH a few years ago. Seemed so strange an ex Air Hostess taking a Captain flying. R.I.P Ron you will always be remembered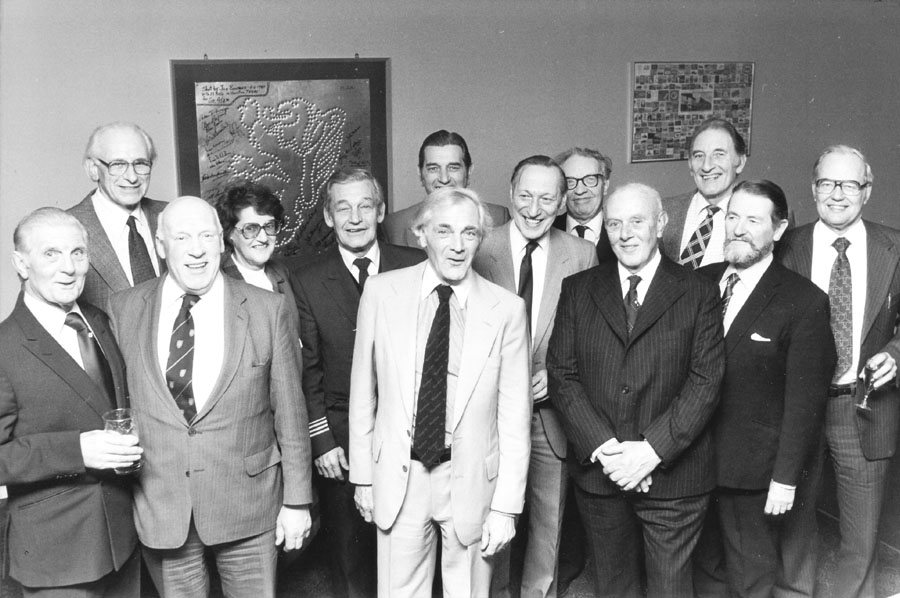 If you would like to leave a message in remembrance please drop me a line anytime




Close this page



.
Left to right we have:

Captain Ron Wilcock, Dennis Brookes (?), Ank Ankers, Faith Chalk, Bill Poulter, Captain Charlie Coates (front), Jim Marks (rear), Captain Websper (?), Bill Florey, ?, Phil Eades (?), Captain Ron Palmer and Ron Biggs